| | |
| --- | --- |
| | December , 2016 |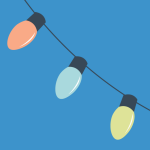 How to Add Value This Holiday Season Without Offering a Discount
Running a discount during the holiday season is a great way to draw customers into your store to boost sales during this busy time of year. But it's not the only way to offer something of value to your customers.
Read More
>
December 2016 Marketing and Holiday Planning Infographic
We are well into a busy 2016 holiday season. While this can be an exciting time with record sales or donations, it is important to remember that 2017 is right around the corner. Now is the time to start planning for an even more successful year ahead!
Read More >
How to find Social Media Micro-influencers for your small business
Want to promote your small business on a budget? Have you considered partnering with less famous influencers?
Highly targeted micro-influencers can help your small business gain visibility, engage an audience, and promote your products.
Read more >
Looking for some help marketing your business?
Since 2011, I've been offering social media strategies to professionals and business owners in the Toronto area. In that time, I've helped my clients get the results they need to see their business grow. And I'd like to do the same for you.
As a Constant Contact Solution Provider, I'm specifically trained to help businesses like yours. A great first step that I highly recommend is starting a
free trial of Constant Contact
today. They have the online marketing tools you need to achieve the growth you want and I can help you get set up to leverage this tool to grow your business.
Contact me today, and we'll get started on growing your business together!
Jim Pagiamtzis
Core Certified Solution Provider 2016
jim@pagiamtzis.com